Anti-Racist Resources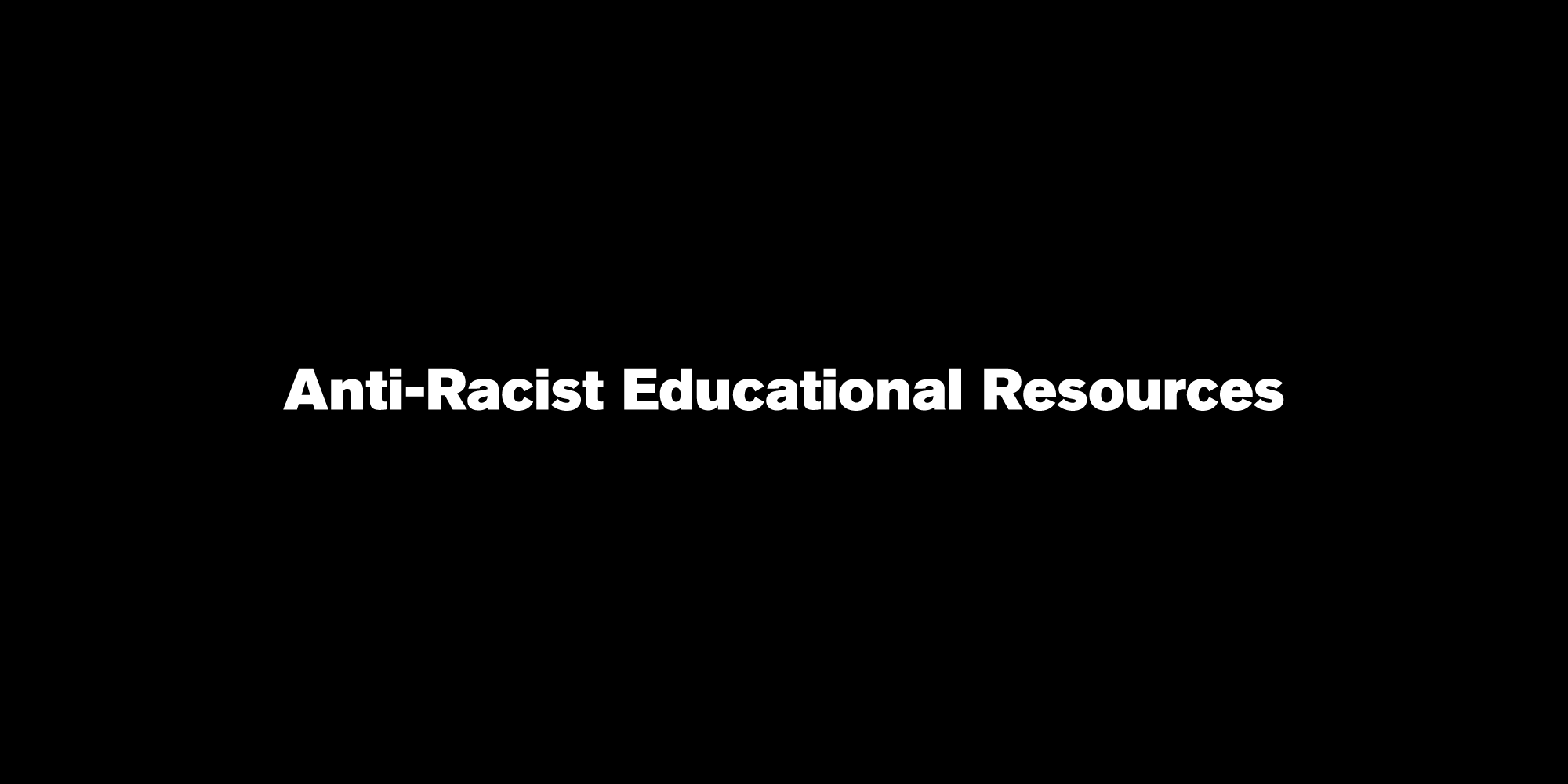 We recognise the urgent need for education for some members of our audience after seeing the ignorance in some of the responses and comments on our posts. Any form of racist, prejudicial or hateful dialogue will not be tolerated on any of our channels, any comments of this nature will be deleted and users permanently blocked from our channels
Whilst we have been working internally to educate ourselves and will continue to do so on an ongoing basis, we also have a responsibility to encourage our fans to do the same. We have set up a dedicated page on our website, with a collection of educational documents that we have found useful. This will continue to grow and we welcome any recommendations, please send an email through to development@hospitalrecords.com with the subject header 'Anti-Racist Educational Resources'
WATCH
13th (Ava DuVernay)
American Son (Kenny Leon)
Black Power Mixtape: 1967-1975
Clemency (Chinonye Chukwu)
Dear White People (Justin Simien)
Fruitvale Station (Ryan Coogler)
I Am Not Your Negro (James Baldwin doc)
If Beale Street Could Talk (Barry Jenkins)
Just Mercy (Destin Daniel Cretton)
King In The Wilderness
See You Yesterday (Stefon Bristol)
Selma (Ava DuVernay)
The Black Panthers: Vanguard of the Revolution
The Hate U Give (George Tillman Jr.)
When They See Us (Ava DuVernay)
Back to sections
FOLLOW
@akalamusic – Akala is a London based Hip Hop Artist, writer, educator
@afuahirsch – author of Brit(ish), broadcaster, and former barrister.
@ayocaesar – Ash Sarkar is a British journalist and political activist currently serving as Senior Editor at Novara Media
@theconsciouskidlib – Parenting/Education through a Critical Race Lens.
@lavernecox – North American actress and LGBTQ+ advocate
@munroebergdorf – British model, activist and LGBTQ+ advocate
@rachelcargle – Public academic, writer, and lecturer whose activism and academic work is rooted in providing intellectual discourse, tools, and resources that explore the intersection of race and womanhood.
@thegreatunlearn – Monthly self paced syllabi, curated by Rachel Cargle
@laylafsaad – author of Me and White Supremacy
@candicebrathwaite – author of I Am Not Your Baby Mother
@privtoprog – From Privilege to Progress, educational documents to help dismantle White Supremacy
Back to sections
UK GROUPS + ORGANISATIONS
LAFA – LAFA is a grassroots democratic collection of individuals committed to building a mass anti-fascist movement in London that is accessible and militant.
GAL-DEM – online & print publication committed to sharing the perspectives from women and non-binary people of colour
HOPE NOT HATE – Since it was founded in 2004, HOPE not hate has become one of the largest and most successful political action groups in the country.
RUNNYMEDE – The UK's leading independent race equality thinktank.
LIGALI – is an activist collective that challenges the misrepresentation of African people, culture and history in the British media. We produce progressive Africentric media and education programmes that promote self determination, socio-political freedom, physical health and spiritual wealth
ACCESS UK [National charity providing career services for marginalised people]
THE AMOS BURSARY [National charity working to reduce the gap in prospects between young black people and young white people]
GENERATING GENIUS [London based Charity aiming to open doors to STEM careers for BAME students]
BRISTOL HATE CRIME & DISCRIMINATION SERVICES [Bristol based services for fighting discrimination]
THE REACH OUT PROJECT [London based charity opening up new opportunities for young BAME people]
OPERATION BLACK VOTE [National charity which aims to increase the number of BME people who vote in the UK]
THE BLACK CURRICULUM [Charity that aims to teach children about black history]
Back to sections
USA FUNDS TO DONATE TO
Suppot Black-owned businesses: 181 places to start online
Reclaim the Block – Reclaim the Block began in 2018 and organizes Minneapolis community and city council members to move money from the police department into other areas of the city's budget that truly promote community health and safety.
Black visions collective – Black Visions Collective, has been putting into practice the lessons learned from organizations before us in order to shape a political home for Black people across Minnesota. We aim to center our work in healing and transformative justice principles, intentionally develop our organizations core "DNA" to ensure sustainability, and develop Minnesota's emerging Black leadership to lead powerful campaigns. By building movements from the ground up with an integrated model, we are creating the conditions for long term success and transformation.
Northstar – The North Star Health Collective was created in response to the Republican National Convention (RNC) in St. Paul September 1-4, 2008. We coordinated and provided health care services, resources, and training to ensure the safety of our community over the weeks before, during, and after the RNC. Thousands of community members and families attended protests against the RNC.
CUAPB – CUAPB was created to deal with police brutality in the Minneapolis/St. Paul area on an ongoing basis. We work on the day-to-day abuses as well as taking on the more extreme cases. We work to combat police brutality from many angles, including political and legislative action, education, research, and providing services and support for victims and their families.
SPLC – The SPLC is dedicated to fighting hate and bigotry and to seeking justice for the most vulnerable members of our society. Using litigation, education, and other forms of advocacy, the SPLC works toward the day when the ideals of equal justice and equal opportunity will be a reality.
NAACP – Since 1940, NAACP LDF has been the vanguard of the fight for civil rights and racial justice in the courts. We will continue to fight to promote full, equal, and active participation of African Americans in America's democracy.
AUDRE LORDE PROJECT – The Audre Lorde Project is a Lesbian, Gay, Bisexual, Two Spirit, Trans and Gender Non-Conforming People of Color community organizing center, focusing on the New York City area. Learn more
Back to sections
---