DRS & Dynamite MC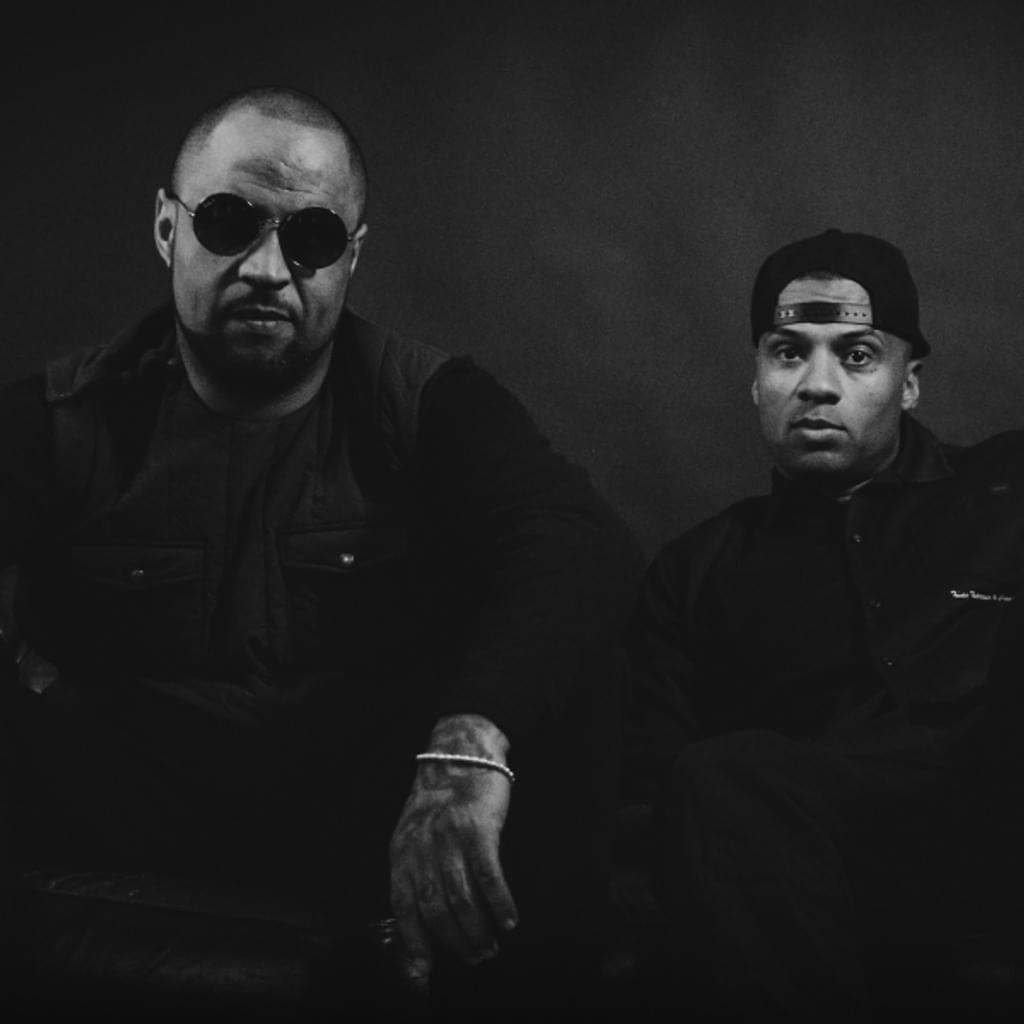 Following two decades of experience as solo artists and pioneering drum & bass hosts, Dynamite and DRS join forces in 2020 for a new collaborative project, exclusively on Hospital Records. Throughout their long-standing music careers both artists have stood at the forefront of D+B's most renowned label nights and festivals worldwide. Setting the pace and bringing their own unique energy and lyrical styles to the music of Roni Size, Toddla T, Krafty Kuts, London Elektricity, Calibre, Marcus Intalex, LSB, Children of Zeus, and countless more from the world of drum & bass, and beyond.
DRS first came across Dynamite during his time in Roni Size's Bristol collective Reprazent, the winners of the 1997 Mercury Prize 'Album Of The Year'. Dynamite followed DRS' Manchester movements in his Broke'N'£nglish hip hop collective, who supported the likes of Jurassic 5, Mobb Deep and Wu Tang Clan.
Fast forward to the present day, where both MCs have had a wide array of iconic drum & bass releases such as 'The View' ft. LSB and Tyler Daley, and High Contrast's 'High Society. Now their debut single on Hospital Records, 'Fix It All' (ft London Elektricity), marks the beginning of their exciting new chapter as a duo.
Dynamite, as a globally revered MC, can be found hosting across a wide array of international events, from hip-hop, to breaks, to drum & bass. In addition to touring internationally DRS maintains a solid creative presence in his home city of Manchester, heading up his own label 'Space Cadet' that serves as a showcase for his own songwriting including his hip-hop soul album 'From The Deep'.
Known and respected worldwide for their distinctive stage presence, this union of DRS' refined UK rap and soulful vocals, alongside Dynamite's charisma and finesse sets this legendary pair on an exciting path, previously uncharted within drum & bass.