Nu:Logic - Remixes I've Always Waited For
NHS494EP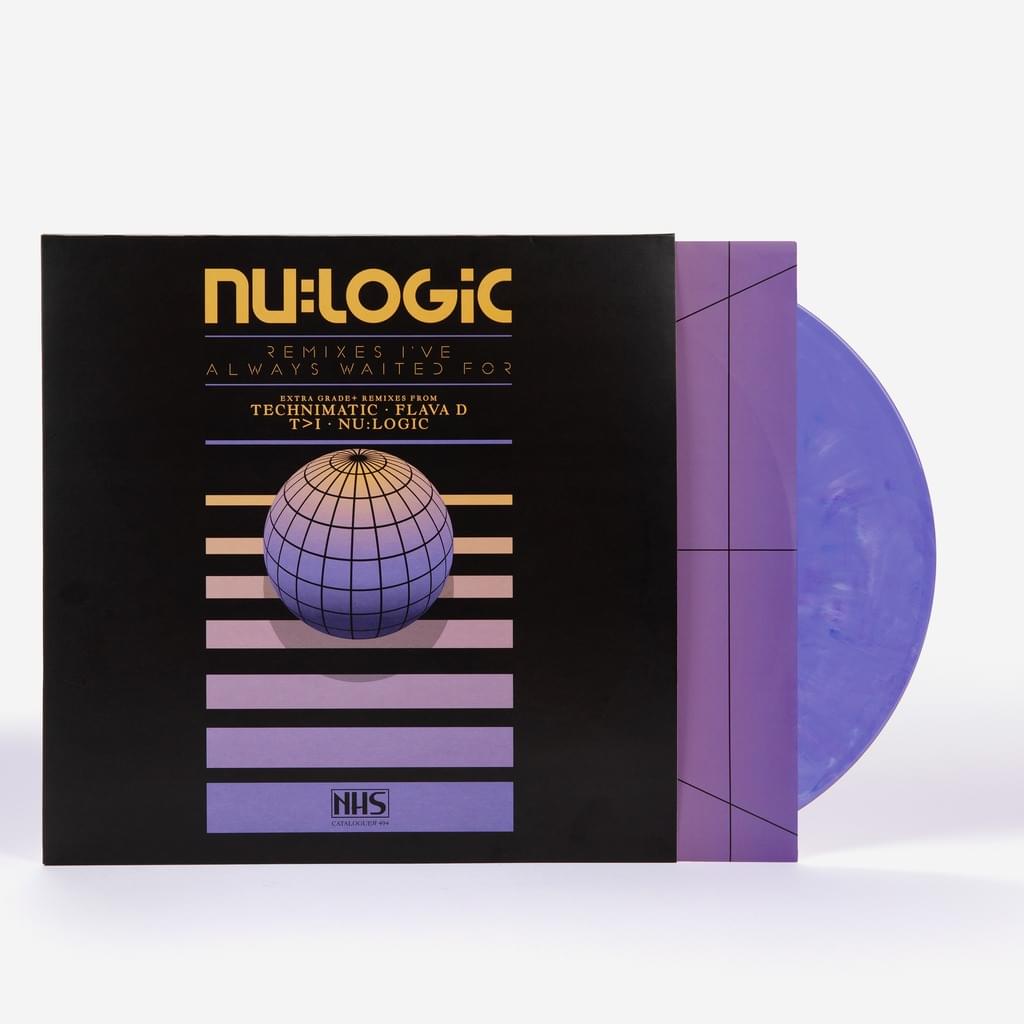 | | | |
| --- | --- | --- |
| MP3 release | £2.99 | |
| FLAC release | £3.99 | |
| WAV release | £3.99 | |
Marking the tenth anniversary of their iconic debut album 'What I've Always Waited For' released in 2013, the Gresham brotherly duo - formally known as Nu:Logic, are celebrating their decade milestone with a special project putting a 2023 spin on the original release. The 'Remixes I've Always Waited For' EP is home to four innovative revisitings of the album classics including Technimatic's remix of 'Morning Light', the Flava D remix of 'What I've Always Waited For', T>I's spin on 'Everlasting Days (feat. Lifford)', and a VIP from Nu:Logic themselves on 'Tripping In Space'.
Drum and bass powerduo Technimatic are on remix duties for 'Morning Light'. Breathing a new lease of life into the enchanting original, expect pure nostalgic euphoria as delicate atmospherics and rolling drumwork pay perfect homage to what is one of Nu:Logic's finest pieces of work. With hits such as 'Lakota' with A Little Sound, 'Holding On', and 'Looking For Diversion' with Lucy Kitchen under their belt, this remix is a welcomed addition to their impressive discography.
Bass music champion Flava D heads up the album title-track remix on 'What I've Always Waited For'. With her creative mastery stretching across all scapes of the dance music world from UKG, bassline and drum & bass, the decade of experience under her belt shines through on her production. Paying homage to the soulful vocals and luscious atmospherics of the original, Flava D injects her signature bass wobbles and warped soundscapes on this refreshing take of the 2013 classic.
Known for his rumbling minimal production style, none other than T>I steps up to the plate to put his deep and dangerous twist on one of the most renowned modern day drum & bass classics - 'Everlasting Days (feat. Lifford)'. Flipping the original on its head, tuck in to growling basslines, bouncing drums and Lifford's iconic vocals as this absolute rumbler embarks on its flight path to tear up any rave in sight.
Wrapping up the remix EP celebrating a decade of their debut album, Nu:Logic themselves formulate an exclusive VIP of their classic track 'Tripping In Space'. An honest insight into their versatile production style, get stuck into an acid-infused new generation bubbler complete with warped synthesis and a tough low-end.
The 'Remixes I've Always Waited For' EP is also available on irresistible purple 12" vinyl.