Mountain - Mountain
SV100LP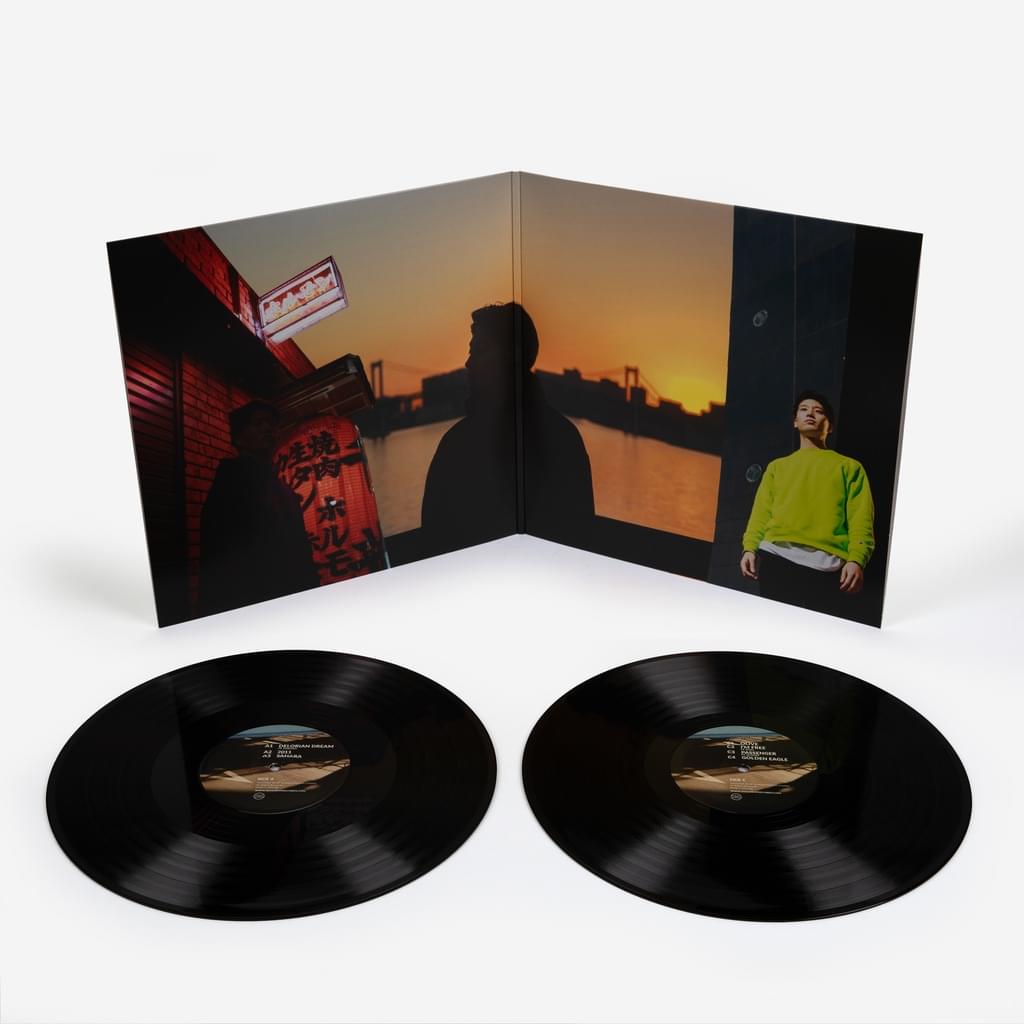 VINYL
SV100LP

+ WAV DOWNLOAD
| | | |
| --- | --- | --- |
| MP3 release | £7.99 | |
| FLAC release | £11.99 | |
| WAV release | £11.99 | |
Japanese DJ & producer Mountain, real name Shigeta Kamiyama, is an exciting prospect in the world of dance music who is preparing to release his self-titled debut album on Soulvent Records. Residing in the port city of Osaka, some 5000+ miles from London, Shigeta's music has always encapsulated and reflected the frenetic energy of busy cities, with a playful exuberance that is all his own. Mountain explores his love for drum & bass, with a firm focus on the high-energy dancefloor sound that he has become known for, although the album explores dark, liquid, pop, funk and jazz influences throughout. Expect a myriad of sounds, including collaborations with Makoto, Ruth Royall and label mates In:Most amongst others!
The first glimpse of his high-octane brand of d&b came in 2018 with his debut release 'Overheat' on Soulvent Records, which saw early support from Rene La Vice on BBC Radio 1. He has since garnered releases on an extensive list of well respected musical outlets, including Hospital, RAM, Liquicity and Viper to name just a few. After hearing the consistency and energy that permeate every piece of music Mountain turns his hand to, Soulvent simply had to give him a debut album! And so it brings us immense joy to present the playfully-edged aural assault course that is Mountain's self-titled, 14-track masterpiece.
'I'm Free' first saw release in 2021 with Mountain teaming up with the burgeoning talent that is Kojo, who also featured on Pola & Bryson's 'Beneath The Surface' in the same year. The intro sees Kojo rally the congregation before the church organ will have you closing your eyes and raising your palms to the sky. Meanwhile 'Passenger' sees Mountain collaborate with fellow label mates In:Most for the first time, resulting in a powerful, driving bassline that would ease the mundanity of any commute imaginable. Other notable collaborations include 'Delorean Dreams' which sees Mountain team up with the most notable Japanese drum & bass producer of the last 3 decades, Makoto, and 'I'll Be Waiting' - a good old fashioned love song featuring none other than Bristol's first lady Ruth Royall.
Forthcoming single 'Sahara' is an oxymoron, as the rich array of sonic elements on display couldn't be further from the barren nature of the desert. With a chance to hear something new every time you listen, the intricate percussion leaves room for the lush synth and string play to please the ear. 'Overload' sees Mountain reprise the hallmark electric guitar for a high-octane journey through his rock music influences, resulting in a genre-spanning track that exhibits Mountain's range as a producer. 'Electric Girl' strums itself to life with bright harmonics and uplifting pads which drop straight into a rising synth pattern and thrumming bassline. Electro sensibilities are pit against Shigeta's signature playful guitars and a spacey counter-melody providing big dancefloor energy.
Mountain's self-titled debut album offers a brief glimpse into the young producer's varied and unique sound, and the start of a fruitful career as an album artist. Blending a mix of varied influences with a unique, scrupulous approach and a deep respect for the culture, we can't wait to hear what is round the corner for this Japanese powerhouse producer. Sample the dizzying heights of this mountainous debut, landing in all stores on the 4th of March!