Camo & Krooked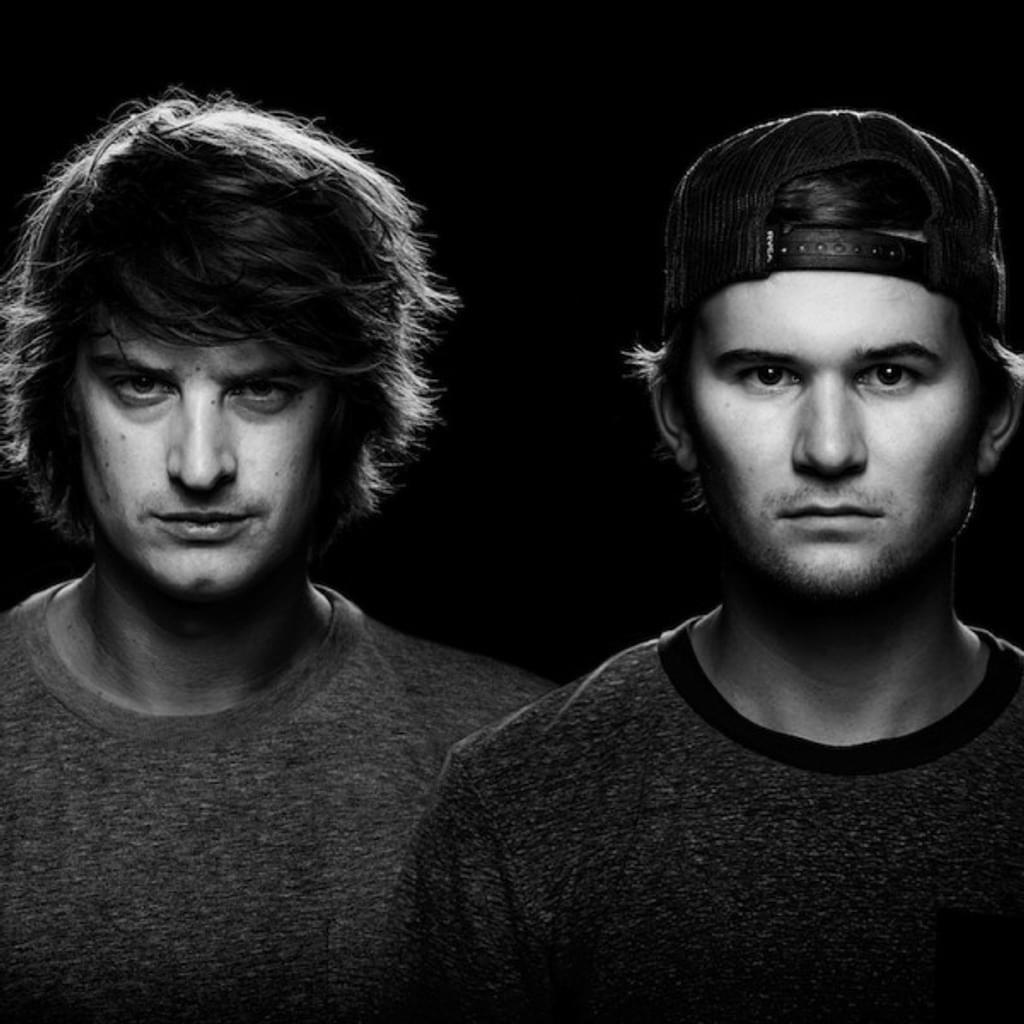 Austrian duo Reinhard Rietsch and Markus Wagner, otherwise known as Camo & Krooked have quickly become one of the hottest production outfits in Europe. Working together since 2007 and signing exclusively to Hospital Records in 2010, the Viennese pair have created a whirl of dancefloor anthems and a fearsome reputation for their untouchable production skills.
Since signing to Hospital Records they have have brought us soulful, sultry tracks like massive hit single "Turn Up The Music" alongside raw power of smashers like "Climax", proving that they are not only super talented, but they are also incredibly versatile.
In autumn 2011 they released their first album on Hospital "Cross The Line"; a fourteen-track rollercoaster ride of emotions, veering between polished vocal-led beauties to filthy tear-out monsters, which delved into dubstep, drumstep, electro-house and everything in between. The album was a universal success and the duo won not one, not two, but three awards in the Drum & Bass Arena Awards 2011 for "Best Producer", "Best Video" and "Best Album".
Another exciting development was the birth of Camo & Krooked live show; a multi-sensory show, featuring the pair perched inside an LED-lit cage using iPads and various MIDI-controllers to rearrange and modify their recent hits and trigger visuals, with album vocalists. The pair toured with the live show throughout the rest of 2011.
2012 saw the release of their remix album "Between The Lines" which featured remixes of key "Cross The Line" cuts by a range of producers including Metrik, Mefjus, Subwave, BCee and more.
Since then, the boys have also had their music featured on some high profile computer games and have released LP 'All Night' in anticipation to their new album 'Zeitgeist', due out on 30th September 2013. With Eighteen months of hard graft under the belt, 'All Night' foresees the new album in its influences from French house, disco and minimal techno that creates yet another angle to the Camo & Krooked signature sound, as does the recently released follow up 'Move Around'.
On the release of their latest album 'Zeitgeist' Camo & Krooked toured extensively, playing to full capacity clubs across Europe, Australia and America. This included a sold out tour of Austria with their brand new Zeitgeist production show; an audio-visual spectacular, that is now set for a full tour of major festivals in summer 2014.